snowball
Perfect for your meeting room, conference room, waiting room, cafeteria, lounge, office...
All three Snowball designs are available with or without arms in four-point, sled base and stool designs. 22" Midsize and 26" Bariatric Snowballs are available in four-point with arms and sled base without arms.
Wall-saving design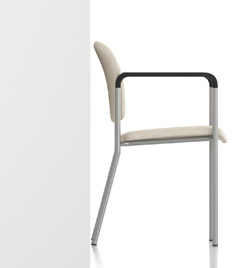 Optional wall-saving frame available on all four-point Snowballs in all three widths.
Cut-outs and Engravings


Standard Cut-outs. Choose from five standard back cut-outs with Snowball 3.
Choose from nine standard stains or stain-to-match at no upcharge.
Tablet
Snowball Tablet flips up for easy access. Tablets are available as left or right, regular or laptop sizes on all Snowball designs.
Dolly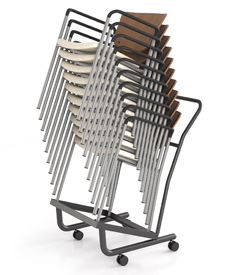 Dolly 18 regular width four-point Snowballs stack 10 high with the Snowball Dolly. Wall-saving Snowballs stack 8 high with the dolly. Midsize stack 8 high, and Bariatric stack 4 high.
Recycled plastic seat pan
All Snowball chairs are manufactured with seat pans that are made from 100% recycled plastic of which 55% is post consumer. The seat pan is free of toxic byproducts and any manufacturing waste is returned to the process. The plastic seat pan has a smooth surface that makes it easier to clean and gives a more finished look.
3 designs. 3 widths. infinite choice.

1851

1854

1853
Snowball 2
Offers a unique fully upholstered back shape with enhanced contours for superior comfort.

1901

1904

1903
Snowball 3
Wood back with upholstered seat. A selection of standard and custom back cutouts and engraving are available. Choose from seven standard stains or stain-to-match at no upcharge.
Sled base. casters. Without arms.

Sled Base

Casters


Available without Arms in
Standard, Midsize and Bariatric.
Connected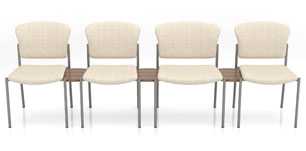 Snowball Connected. Snowball 1, 2 and 3 are available connected in all 3 widths.
Stools and hip chairs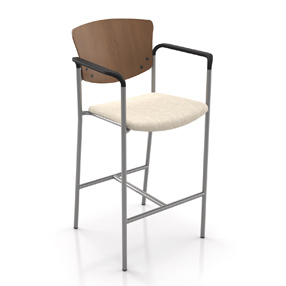 Stools
Snowball 1, 2 and 3 are all available in four-point stool designs with or without arms.
HIP CHAIRS
Spec Easy Access Hip Chairs are designed to assist patients with partial/total hip replacement or arthritic/knee surgery.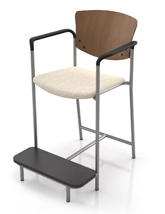 Installations
Choose Gallery: Snowball 1 | Snowball 2 | Snowball 3
DuraSpec Seat

Over-molded polyurethane placed on the recycled plastic seat pan. Extremely durable and more comfortable than hard plastic. Tested with most common industry cleaners, including Virox. Easy to replace in the field.
About DuraSpec seat